Lyle Grant (Chair)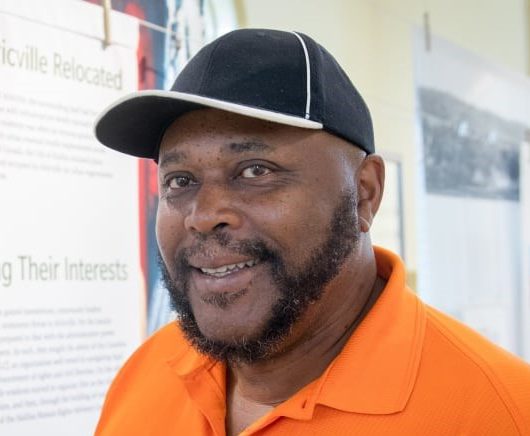 Lyle Grant is a former resident of Africville. Formerly employed at NS Power for over 25 years, he is now retired. Lyle remains dedicated the community of Africville. He is also a proud grandfather.
Bette Skinner (Vice-Chair)

Originally from Antigonish, Bette has lived in Halifax for over 35 years. She is the mother of two daughters, with her [youngest] being a direct descendant of Africville (her father was born in Africville). Currently the Policy Specialist of the Medavie Blue Cross Claims Department, Bette has had a 28-year long career in management, finances, and overseeing daily operations. Bette has a long and committed history of community involvement and takes pride in giving back to the community. Presently she is President of St. Michael's Catholic Women's League at St. Michael's Parish, VP of the Africville Genealogy Society and has sat on different committees for the AHT. She is also a board member of the African Nova Scotian Music Association.
Jerry Blackwood (Finance Chair)

Jerry Blackwood is the Director of Corporate and Customer Services with Halifax Regional Municipality. Jerry has been an employee with the municipality for 15 years, and prior to his current role was the Municipal Treasurer. Jerry is a native Newfoundlander and a graduate of Memorial University. He holds a Professional Accounting Designation (CPA, CGA) and has 25 years of senior management experience in both the private and public sectors. Jerry has experience serving on other community boards and committees. Currently he serves on the HRM Pension Committee, Chairs the Pension Plan's Audit & Finance Committee, as well as serving as a member of the CPA Nova Scotia Complaints Commit
Sheila Fougere (Planning Chair)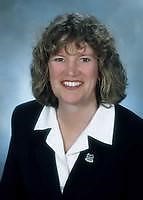 Sheila Fougere is most well known for her ten years as an HRM Councillor. A lifelong Haligonian, she has a background in event coordination, and management spanning 30 years. She has worked for Dalhousie University, the Province of Nova Scotia, as well as many private companies and public entities. Ms. Fougere is a graduate of Dalhousie University and also has a Certificate in Municipal Governance from Henson College of Public Affairs. She has served in a variety of capacities on the Boards and Executives of more than 40 local, provincial and national organizations in business, sports and community affairs and has a vast public speaking resume. Sheila Fougere has been recognized with awards for both her work and her volunteer activities.

In her retirement, Fougere has taken up trumpet playing, played soccer at the World Masters Games in Italy and travelled extensively on four continents. She currently sits on the Board of Directors of the Halifax Foundation, and the Africville Heritage Trust and is a member of the Task Force on the Commemoration of Edward Cornwallis and the Recognition and Commemoration of Indigenous History.
Cynthia Dorrington (Human Resources Chair)


Cynthia Dorrington is the President of Vale & Associates Human Resource Management and Consulting Inc. Established in 2004, Vale & Associates is a boutique consulting firm specializing in providing strategy and advisory services as well as customized training and development for organizations. As President, Cynthia does consulting work with small to medium-sized organizations across various industry sectors from start-ups, to businesses undergoing growth, to mergers/acquisitions with an emphasis on strategic positioning of its human resources and managing change. Expertise in areas such as organizational strategy, people strategy, diversity and inclusion, supplier diversity, change management, governance, performance management, as well as HR advisory services has allowed Vale & Associates the opportunity to provide consulting services to a number of clients locally, nationally and internationally.

Aside from her Canadian business endeavours, Cynthia is a principal partner in an Australian business venture and balances her time strategically between her global work commitments and her various board commitments. Cynthia currently is the Chair of the Black Business Enterprise, Chair of HR & Governance for Africville Heritage Trust, Halifax Hospice and Canadian Urban Institute as well she is a Commissioner on the board of the Nova Scotia Human Rights. Having recently completed her term as the Past Chair of the Halifax Chamber of Commerce, Cynthia has become a Life-Time Member of the Board of Governors for the Halifax Chamber of Commerce.
Ayo Aladejabi


Originally from Nigeria, Ayo Aladejabi has made Nova Scotia his home for over two decades. He is currently the Senior Advisor for the African Nova Scotian Affairs Integration Office – a division of the Office of Diversity and Inclusion with the Halifax Regional Municipality. In his role as the advisor, Ayo supports the efforts of the municipality in building better relationships with African Nova Scotian Communities, and communities of African descent across the Halifax Regional Municipality. He provides expertise into policy development, culturally appropriate community engagement, and corporate training. In addition to his experience within the municipal government, Ayo worked for many years with various non-for-profit organizations leading community development initiatives, community capacity building and employment service delivery.

Ayo has a Master of Arts in Education in Lifelong Learning with special focus on Africentric Policy and Research from Mount Saint Vincent University. Professionally, his worldview is influenced by Africentricity, Critical Race Theory, Liberation Theology, Post & Anti Colonialism. In addition to sitting on the Board of Africville Trust Fund, Ayo also sits on the Advisory Board for the Diversity Employment Network and the Board of Trustee for the Association of Nigerians in Nova Scotian. His biggest accomplishment is being a loving husband and a father to three amazing children.
Beatrice J. Wilkins-nee West

I am a former resident of the former community of Africville. I am a co-founding director of the Africville Genealogy Society (AGS) and I am presently serving on the Africville Heritage Trust-Museum (AHT) board of directors representing the AGS Board. My 2 sisters and I were known as the "West Sisters" and grew up singing in the Seaview Baptist Church in Africville until its demise in the 60's. My sisters were Shirley Allen and Mary Gangoo, who are both now deceased. I carry on the singing tradition, very reluctantly at times.

On the AHT I've served on the Scholarship Jury for 2020, and presently I am a member of the Finance Committee bringing 42 years of compensation and training experience from the Federal Government. Blessings!
Bernice (Byers) Arsenault

Bernice is a proud former resident of Africville. She comes from Alfie (Fee) and Artel (Eddie) Byers and 5 siblings. Bernice has lived and worked around Halifax her entire life and once worked at a Touch of Gold and at the Nile, a leather store owned by Rocky Jones. For 35 years she was employed with Bell Aliant in many capacities. She is a co-founder of the Africville Genealogy Society and has served on the board of the Africville Heritage since 2014. Bernice is also pictured on Canada Post's Africville stamp. She enjoys working on the board.
Darlene M. Lamey

Darlene Lamey, LLB, HSC, MaED (thesis stage), is a Presiding Justice of the Peace in the Province of Nova Scotia and a practicing Lawyer at Atlantica Law Group, Windsor, NS. She graduated from the Schulich School of Law in 2002, attended Mount Saint Vincent University, Masters of Administration & Education specific to Education and Lifelong Learning and Africentric Policy Analysis from 2012-2015, and the New Brunswick Community College to complete certification as a Human Service Counsellor in 1986, studying family dynamics, child development, trauma and behavioural interventions. Darlene is a trained and capable Mediator and experienced in Mental Health, Cultural and Restorative Justice processes. Darlene is an accomplished lawyer, educator and community volunteer. She practices in personal injury, civil litigation, mediation, employment law, wills and estates. She is experienced in family law and child protection. As a Presiding Justice, Darlene presides as the decision maker involving Judicial Interim Release, Peace Bonds, Emergency Protection Orders, and regulatory and summary offenses.

She is the Mother of 4, Grandmother of 8, defined by lived and professional experiences. Born in Sydney, NS, Darlene has roots in Nova Scotia, New Brunswick, Ontario, and across the African Diaspora. Her experiences connect across professional sectors, culture, class and diverse communities. She makes an earnest effort to give back and pay it forward. She is committed to human dignity, equity, access to justice, lifelong learning and personal and professional mentorship.
Lois Yorke

Lois Yorke is the former Provincial Archivist and Director of the Nova Scotia Archives. She has spent nearly forty years as an archivist, editor, researcher and consultant in cultural heritage, and has also been active in developing and promoting Canada's archival profession. Now retired, she is giving back to the community at board and committee levels, as well as pursuing her own research interests.
Lou Gannon

Recognized for leading fund development, programming, administration, and strategic planning for non-profit and charitable organizations, Lou Gannon is currently the President of the African Nova Scotian Music Association. Formerly the Executive Director of the Black Cultural Centre for Nova Scotia, Facility Manager of the North Preston Community Center, and CEO of the Charlottetown YMCA, Lou is an experienced Executive Director with success in developing, delivering, and evaluating programs to re-engage youth critical of an issue among young adults of colour. He has a strong drive to help others coupled with a personal conviction of life-long learning.
Percy Paris

Percy Paris is the former NDP MLA of the district of Waverley-Fall River-Beaver Bank. Originally from Windsor, Percy is a former city employee and held the positions of Black Student Advisor and Director of the Diversity Initiative at Dalhousie University. He is an active community volunteer and a recipient of the human rights award from the Human Rights Commission of Nova Scotia. Other organizations he has been involved in include the Riverlake Residents' Association, the Black Business Initiative, the Halifax Black Community Workshop, the Dartmouth East Black Learning Centre, and the Metro Committee for Persons with Disabilities.
Sylvia Parris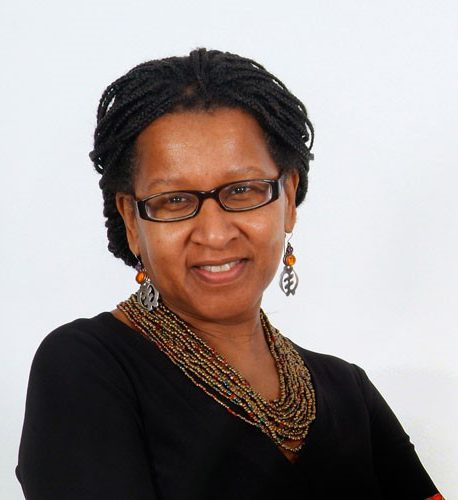 Sylvia is the CEO of the Delmore "Buddy" Daye Learning Institute. Her work in education and the community is rooted in core Africentric Principles. She has a successful history of collaboration with the communities and stakeholders with whom she has worked. Through her extensive public sector involvement, Ms. Parris-Drummond has gained a deep understanding and appreciation for what it takes to conduct policy analysis, oversee publishing projects, and develop and implement education, multicultural and diversity programs.

Known for getting things done in a thoughtful, respectful and engaging way, she has been actively involved across a broad range of community initiatives and organizations such as Akoma, Africville Heritage Trust (AHT), FEEDNS, the NS Early Childhood Intervention Services, the Black Business Initiative Community Investment Fund and the NS Mass Choir. She has worked for both municipal (Halifax Regional Municipality) and provincial governments (Departments of Education and Justice) as well as the Nova Scotia Community College. Sylvia is proud that during her time at provincial government she founded and was supported by sistahs to develop the African Canadian Women in the Public Service (ACWPS).
Ms. Parris-Drummond holds a Master of Arts in Lifelong Learning – Africentricity, a Master of Education – Curriculum, and a Bachelor of Science, Home Economics / Education. She also operates SVPARRIS CONSULTING, a private consulting business through which she seeks to unlock the strengths of communities, particularly African Nova Scotian/Canadian communities and draw out the skills and contributions of African Nova Scotian/Canadian women.